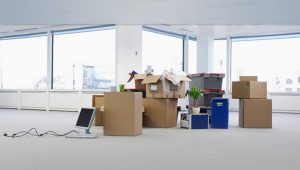 If you decide to relocate your business, it is important to know that you can trust the packers and movers you are hiring to do the job. You need to be able to trust them with the most valuable features of your business and do it quickly and efficiently. At Aditya Packers and Movers, we know that business moving is a specialized field that requires experienced and knowledgeable staff, cutting-edge equipment and a commitment to meeting and exceeding customer expectations. If you are relocating your business, we can help you. Our Hyderabad Commercial Packers and Movers team can help you with every step of the moving, from framing a moving plan to carefully loading and unloading your office items. Contact Aditya Packers and Movers at 09392981571 for an offer today.
Hyderabad Commercial Moving Services
At Aditya Packers and Movers, we are proud to have the experience and professionalism to handle the most complex commercial moving. We have over 12 years years of professional moving experience and we never hire only highly experienced people. We specialize in providing commercial moving in Hyderabad. Our Hyderabad moving experts can help you at all stages of the moving process and can help with a variety of issues, including:
Planning a moving date
Give you an accurate timings
Safely handling computers and other office equipment
Safely packing your office files and documents
Shipping of all furniture and equipment
Wide range of moving services, tailored to you and your needs
Services provided by highly experienced , trained professional movers
Aditya Packers and Movers is the commercial moving company in Hyderabad you can depend on for all your upcoming office moving needs. We work hard to ensure that your office equipment are well taken care of during the moving process and makes sure that they reach the destination on schedule. Get in contact with us today to coordinate your upcoming commercial move in Hyderabad. We aim to provide you with the best commercial moving service in Hyderabad.