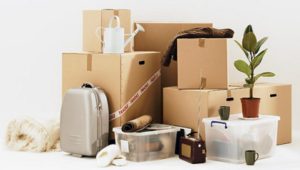 Aditya Packers and Movers Hafeezpet Hyderabad offers reliable and efficient packers and movers services to Hafeezpet Hyderabad residents and businesses. Based in Hyderabad we are local packers and movers to Hafeezpet and surrounding areas. We are licensed and insured Packers and Movers Hyderabad offering quality moving service to Hafeezpet and entire Hyderabad city.
If you are moving within Hafeezpet Hyderabad area or moving anywhere in Hyderabad, use our local packers and movers for all your moving, packing, and storage needs. Our moving services include residential moving, commercial moving, packing and car transportation. Our professional movers complete the job quickly, efficiently, and take only the utmost care with your belongings. Our staff is background checked, experienced and skiied. We provide regular training to our moving staff on latest moving and packing techniques. Our moving team have all the necessary equipment to move your heavy furniture as well as delicate items. We provide complete insurance of customers belongings against any damages incurred during transportation. We make our primary goal to provide upmost care to your belongings while it is in transportation. Aditya Packers and Movers strive to provide excellent packers and movers service at all times, and we welcome any questions and comments about how we can improve our services to our customers. We work with our customers to provide suitable moving day and time as per their convenience. We are pleased to assist in every way that we can in order to guarantee that our customers are completely satisfied. You can trust Aditya Packers and Movers Hafeezpet Hyderabad to safely transport your valuables to the new destination.
We provide several packing, moving and storage options which include:
assembling and disassembling furniture
commercial and office moving
storage solutions and facilities
moving antiques and other expensive items
packing and unpacking
moving large items
storage for office files and documents
For Bookings: Contact Us or Call 09392981571.